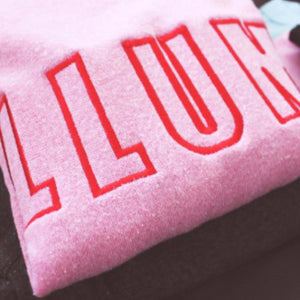 Pink Cotton Candy Pullover
Sale price Price $54.99 Regular price
"I wear my pullover with leggings. It's like the perfect 'go-to' sweatshirt for a quick run or the gym. In loves!" -Ashley
Hey friends!— I am PINK COTTON CANDY and you deserve to have me in your wardrobe. Not only am I cozy and plush, I'm your perfect necessity on any windy or chilly day! I give you cozy, lux excellence that you can't resist. I'm usually not one to brag, but here's why everyone else is obsessed with me. I am:
💗Organic cotton
💗Eco-fleece
💗Made with love in the USA
💗Super versatile
💗Durable and dandy
You'll also love that I have a kangaroo pouch, a bottom band, sleeve cuffs, and an off-the-shoulder neckline.